Inoferro's proactive approach and capacity to identify issues, means that you, the client, are no longer bothered by time consuming engineering and can enjoy a product which is as efficient and well-engineered as possible. The Inoferro team's decades of experience, from construction to grinding and polishing and on-site assembly, complete the package. Inoferro therefore represents the best one-stop shop for all your requirements.
In order to provide our clients with the very best available, it is essential for us to manage and control every aspect of the production process. Inoferro can provide a complete package, from sketch to end product. The preliminary phase of the production process is an important part of the activities which our clients are demanding more and more.
ENGINEERING
Our own engineering department exists of specialized designers that develop the best solution for each problem. We use the latest and best 3D-design software to make sure the design can be professionally produced.
WELDING
The certified welder is responsible for processing stainless steel. This work is done on the basis of technical drawings, knowledge and insight into the situation and materials, all in accordance with the specifications.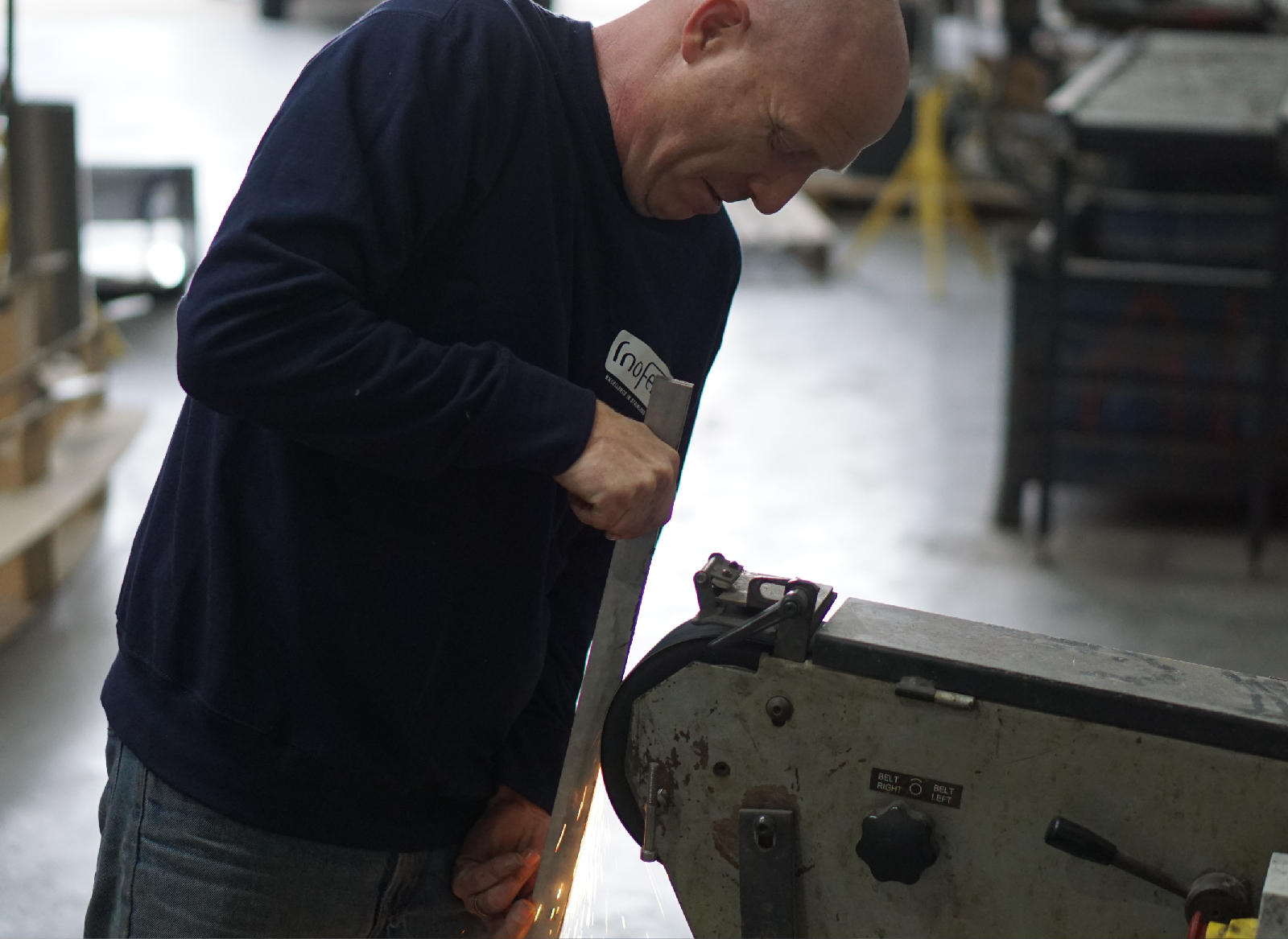 CONSTRUCTION
A construction can be a small part of a total product, but can just as well be an object of proportion. It can connect different parts together, but also guarantee a certain strength.
GRINDING
Grinding stainless steel is an activity that has to be performed extremely accurately and precisely. Inoferro therefore has specialized staff and tools in-house to ensure a perfect end result.
POLISHING
Inoferro uses various modern techniques to be able to polish all kinds of stainless steel products. The polishing of stainless steel provides a beautifully smooth and mirrored surface.
SERVICE ON SITE
To be a one-stop shop it is important to not only manufacture, but also install your products on the yacht. Our complete staff has extensive experience installing products on superyachts and the know-how to perform professionally as requested when you work in the most luxurious market in the world.
CERTIFIED PRODUCTS
Stainless steel products on board a superyacht come in all kinds of applications, shapes and sizes. Many of the products are only intended to catch your eye and make only a small contribution to actual functionality. Nevertheless there are also large numbers of components which, apart from being aesthetically pleasing, are also crucially important for the vessel. These components are exposed to huge pressures or forces. Products like these therefore have to fulfil requirements imposed by inspection bodies like Lloyds Register and DNV GL.
Components approved by one of these bodies are awarded the '3.2 certified' stamp. Only a few organizations are able to supply 3.2 certified constructions. Certified welders with the right equipment and materials to be authorized to weld these products in compliance with extremely strict regulations. Inoferro has a welding shop approval from DNV-GL with certified welders. What is more we are specifically set up for this work and have vast
LET'S WORK TOGETHER
With a clear promise to both yacht builders and owners: we deliver first-class products according to your specifications. On time and within budget. Thanks to our short lines of communication and complete insight into what is involved in the construction of super yachts, Inoferro can offer you everything you need in the RVS area.